Amy Black
Director
MA, University of London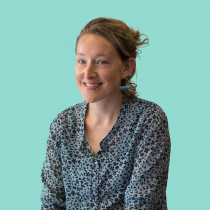 Amy studied history and politics at the University of London, before starting a career in healthcare management.
This began with a two year graduate development position at BUPA. On completion of the programme Amy stayed with BUPA for a further 5 years during which time she held a variety of operational management positions, including several years managing BUPA Wellness Barbican, a musculoskeletal centre of excellence.
In 2007 Amy swapped London for Wellington, and started working with Willis Street Physiotherapy. She is passionate about the quality of the customer experience, and aims to ensure each person who comes into contact with Willis Street Physiotherapy is listened to, and has their needs met. She sees building
a strong team and creating an environment that people want to work in, and clients want t to visit, as being central to this.
Amy welcomes all feedback, both positive and constructive, so please do not hesitate to get in touch with your suggestions and comments. Amy is also the best person to contact if you are interested in Willis Street's services for businesses or rest homes. She also welcomes prospective CVs from clinicians interested in future roles with Willis Street. You can contact Amy on the email address above or via the main reception, phone 04 384 8313.