Kathryn Moore
Physiotherapy Manager
BPhty, Cred.MDT
Available at Victoria University Clinic - Waiteata Road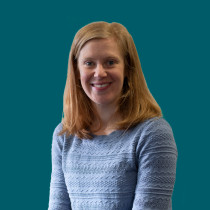 KATHRYN'S TREATMENT SKILLS INCLUDE
Vocational Rehabilitation
Ergonomic desk assessments
Acute musculoskeletal injury diagnosis
Kathryn graduated with a Bachelor of Physiotherapy from the University of Otago in 2007 and has worked in private practice, vocational rehabilitation and pain management services in New Zealand, Australia and the United Kingdom. Kathryn is a Credientialed Therapist in the McKenzie Method of Mechanical Diagnosis and Therapy.
During a five year period working for a private physiotherapy company in London, Kathryn developed a special interest in vocational rehabilitation and was the clinical lead for the company's Occupational Health physiotherapy service. She ran the Occupational Health Physiotherapy service at two large NHS Trusts, rehabilitating workers with musculoskeletal conditions and assisting management with return to work planning for their staff members.
Since returning to New Zealand in 2017, Kathryn has been working as our Physiotherapy Manager for Occupational Health and Pain Management services. Kathryn places a big focus on helping her patients to self-manage their musculoskeletal conditions through exercises, education and motivating people to make changes that can help them now and in the future. She loves helping people to get back to what they want to be doing – whether it be sport, work or day to day life.